V-NetLab
See our CSET 2008 paper and CISSE 2005 paper for an overview of this approach.
---
V-NetLab is a virtual network laboratory platform that can be used in network and computer courses. Professors can easily create virtual networks for students, who will then work on their hands-on assignments or course projects within this environment.
The following picture gives an overview of the architecture.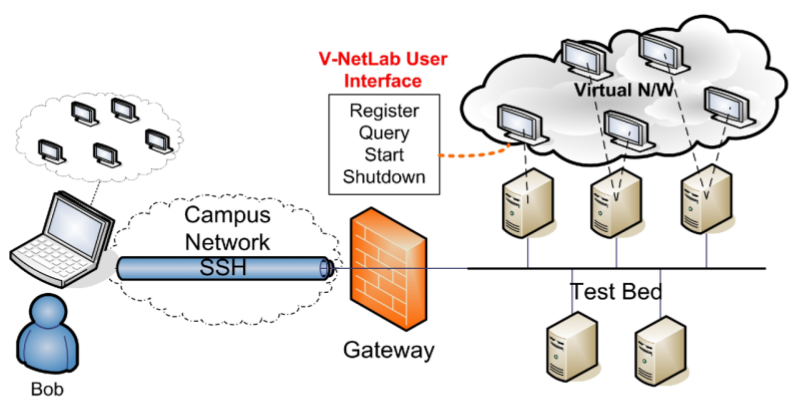 V-NetLab has the following salient features:
(1)
Faithfully simulate network configurations.
(2)
Cost-effective and scalable.
(3)
Isolate virtual networks from each other.
(4)
Ease of setup and management.
Shipped under GPL.vnetlab-2.2.tgz
VNetLab is built on top of VMware Server 2, which needs to be installed first. Check the installation guide in source code for more details.